EOS 5D mark II
My camera!
After shooting through spring, summer and autumn with my beloved EOS 30D, I decided that photography is something that I really love and will continue to spend a lot of time doing. So it was time to upgrade. I wanted a brand new camera (the 30D i bought used – great value for the money) and something a definite step up from the already high level I already had. At this time the EOS 7D just hit the market with a lot of tempting new features such as a reworked autofocus system, full HD movie recording, amazing 8 shots per second and more. However, even though action and sports photography is fun, I decided that what I really wanted was the superb image quality and high ISO performance that you can only get from a full frame sensor camera. And then the 5D mark II was the only choice in my price range. I looked a lot att different reviews and tests, I even glanced at the Nikon alternatives, but in the end, no competitor came very close.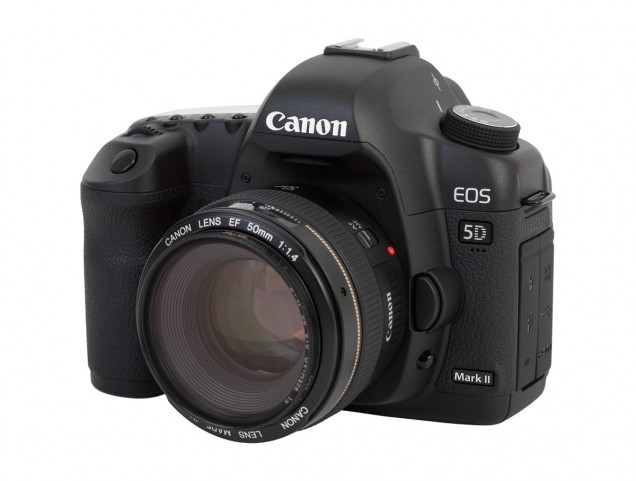 This camera is sometimes just amazing. I've taken shots without any concept of what I would like to express, not even thinking that this would be a good picture. And more than once the images come out just smashing. It's very hard to pin point what's so good about them, because it's mainly a feeling I think, sort of calm but still vivid colors, some kind of harmony. I don't know, but I do know that I like it!
Technically, when released, I think the 5D mark II was the best camera ever produced when it comes to high ISO performance. Might not be the best anymore, but it is really very good. ISO 1600, 3200 and even 6400 are usable and acceptable. On my 30D, even ISO 1600 was for emergency use only. In the medium range, like ISO 400 and 800, the camera is also good (much better than at ISO 1600 and above of course) but not that much better than the 30D. To get really noise free shots, ISO 100 is still the best choice. However, at ISO 400 and perhaps even at ISO 800, the noise is so low that it can be virtually completely removed with noise reduction.
Anyway, the EOS 5D mark II is an amazing camera that can take you close to the proffesional level!
Review at The Digital Picture
Opinions at Fredmiranda
Description at Wikipedia
More images at Wikimedia
Relink back to self (work in progress)