EF 70-200 mm F4 L IS USM
Yes, everyone's got one! (Or at least every Canon camera photografer wannabe like me.) And that's for good reasons. This lens is part of the very popular 20-700 lens family:
EF 70-200 mm F4
EF 70-200 mm F4 IS
EF 70-200 mm F2,8
EF 70-200 mm F2,8 IS (a new version II available January 2010)
All these delivers extremely sharp images and are well worth their price. But the one I got (F4 IS) is actually the sharpest of them, although certainly not the most expensive. The detail level is fully comparable to the mid range prims lenses and in some cases – for instance compared to the EF 28 mm F1,8 – it is actually a lot better (both set to F/4)! Truely amazing considering that zoom lenses almost always have inferior optical performance.
I feel that the focal length range is a bit limited. I have been using my old EF-S 55-250 mm a lot on my 30D, comparable to 88-400 mm on a full frame body, boasting 4.5x zoom, an extremely versatile range. And 400 mm is certainly a lot! In comparison, 70-200 mm, or 2.9x zoom, is not as good. But still not bad of course. Putting on the 1.4x extender renders a 98-280 mm range, which I like more, and image quality is actually not suffering much at all. But you do loose one full apperture stop and end up at maximun F/5,6.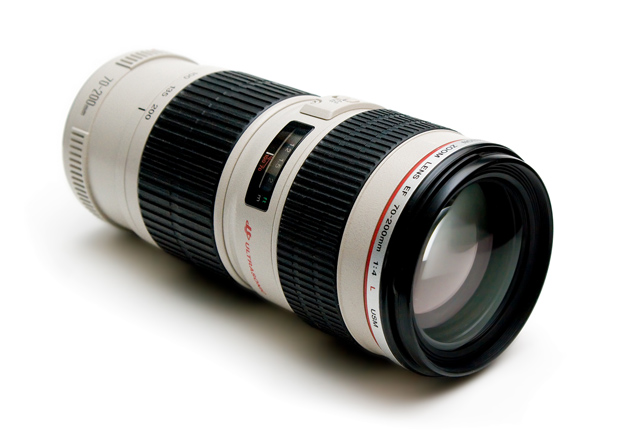 Segment: Canon pro series
Type: 70-200 mm telephoto lens
Drive: Ultrasonic + Stabilizer
Speed: F4,0
Length: 172 mm
Weight: 760 g
Review at The Digital Picture
Opinions at Fred-Miranda
Description at Wikipedia
Sample pictures